Want to learn MS Access with an expert teacher? Well, you've come to the right place.
We offer Skype based tutorials to help you discover the wonderful benefits MS Access has to offer as the data repository of choice for businesses across the world.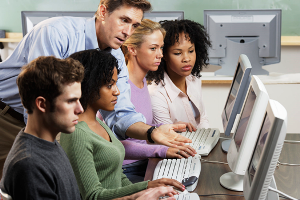 We have several courses designed to help you to understand how to create professional quality databases using Normalised data models with easy to use Forms and Reports.
Premium Content
We offer Premium Content at a rate that no other website can match. We have multiple series covering multiple aspects of MS Access. If you want to become an expert, this is the place to go! Click here to find out more
Access A la Carte
Don't want to study a course? We offer one-to-one or group lessons for those who simply wish to have an expert help them in certain areas.
Help with Creating a Database
One of the more popular items we provide is consultancy with the creation of a database. We don't just help you create the database, we show you how! We analyse your databases and provide you with help and support in the areas that need improvement.
If you are interested please contact us at:
AccessAllInOne@Outlook.com
Or why not find us on Skype? Our SkypeName is:
live:accessallinone