In this post, we show you how to create a new table in MS Access and give a brief explanation of the table designer.
To begin with, we ask access to make a blank table for us.  Go to the create tab on the ribbon and then click on table design.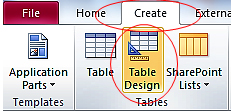 Table Design View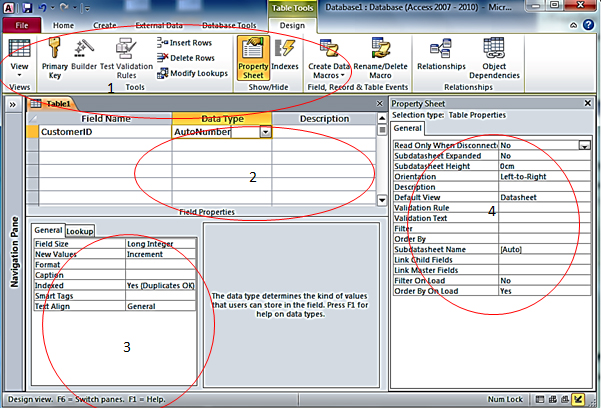 The Ribbon for the table designer will provide controls specific to tables.
In these lines we enter the fields for our table.  Each line represents a separate field.
This section tells us details about the field currently active in section 2.
This section gives us details about the table in general.
Creating a new table is the most fundamental part of utilising MS Access, so get used to it!
Related Posts
Adding Fields To A Table
Tables
Field Data Types
Tables
How To Increment A Text ID Field
Tables
How To Set A Primary Key
Tables
Indexes
Tables